Carports, Carport Kits, Patio Cover Kits and Deck Cover Kits are prefabricated and available from the Carport Kit Company in standard and custom sizes. Serving the needs of residential and commercial customs since 1995. Do it yourself and save ! Made for the home or business.

High quality metal carports, patio covers and deck covers are available in aluminum, steel and insulated panels. If you are looking for a quality carport, patio cover, deck cover or a replacement cover, we can help.

Single wide and double wide aluminum carports and steel carports.  Patio covers and deck covers are offered in various sizes. Custom sizes are available for patio covers, deck covers and carports. 

Commercial carports and parking space covers for apartment complexes, condominiums etc..

All our pre-engineered carports and patio covers are made in the U.S.A. to exacting standards and shipped to you direct from the manufacturer.

Carports, patio covers, walkway covers and park shelter covers are available in free standing and building attached models.

Our carport and patio cover kits are prefabricated for ease of installation and come complete. Ideal for the DIY customer or contractor.

Carport and Patio Covers provide shelter from rain, damaging hail, ice, snow and blistering heat.

Year round protection is available at a reasonable cost.

Patio Covers and Carports are custom fabricated to suit your needs, at a price to fit your budget.

Do-It-Yourself Carports and Patio Covers. DIY and save.

Click below to E-mail us:

OR Call:

1-800-379-2162

1-816-537-8141

Click below to view our other sites:

Delivery: Anywhere in the Continental United States.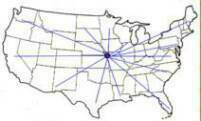 Copyright 2000-2013

Spacemakers

All right reserved.

" Where quality and workmanship still count ! "

Awning Kits ....................

Screen Rooms ................

Commercial Covers .........

Carport Kit Company

a division of Spacemakers

Carports and Patio Covers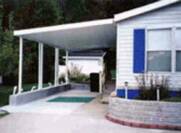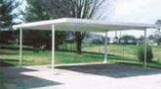 Our Carports and Patio covers meet or exceed International Building Codes (IBC) 2006 and Florida Building Code 2004.

Covers can be manufactured to meet wind and live load (ice and snow) ratings of:

Wind - 90, 100, 110, 120, 130, 140, 150 MPH .

Live Load - up to 50# psf.

Check with your local building codes department for the wind rating and snow load requirements for your area.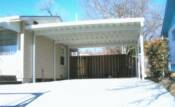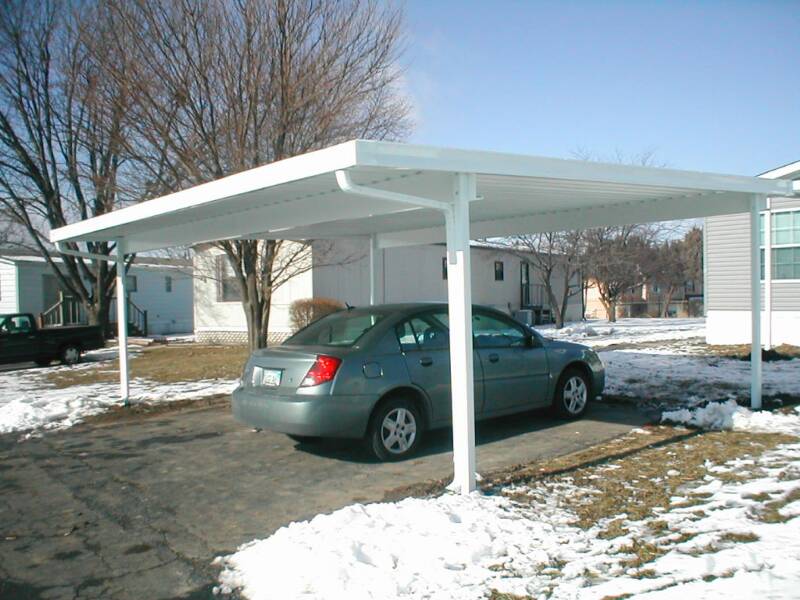 Protect your vehicles and patio furniture from HAIL Damage with our high quality Carports and Patio Covers.

Proudly made in the U.S.A.

"Where quality and workmanship still count"